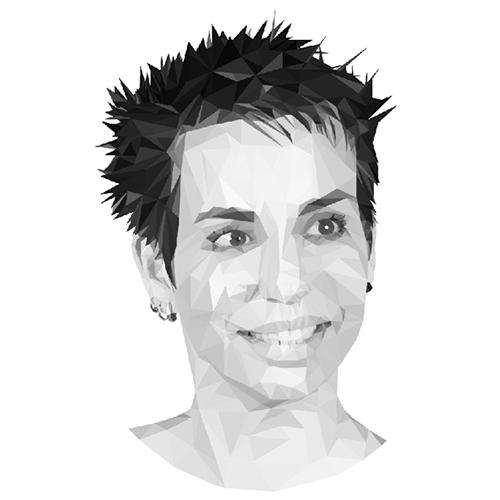 Audrey is an Art Director and Photographer who studied Graphic Design at Axe Sud in Marseille - France.  Once graduate in 1999, she left in Paris to start her carrier. She has since done freelance work for clients such as BNP Paribas, Société Générale, AB Productions, CNRS and Gemalto among others.
Her photos have been published in several magazines, newspapers, books, websites and album covers. To name a few: Le Monde, Paris Match, Public, Closer. She works with two different press agencies, Abaca Press & Dalle APRF, both based in Paris.
Audrey cofounded the collective of freelances
agencenomad.com
with Estelle Joris, expert in frontend development, in 2006. Five years later, she launched the associated 
blog
.
In 2014, Audrey started to teach Graphic Design at Esupcom, 
high school of Communication
in Aix en Provence, one day per week.
Audrey published her first comic book "
.com(hics)
" in 2015.
She and her family live in Provence - South France.